Keep Your Hands Warm This Winter
By Kristy Johnson
Keep Your Hands Warm This Winter
By Kristy Johnson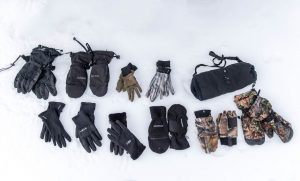 Keeping your hands warm in the winter time is a real struggle and one of the top questions I get asked. While there are no specific answers or one magical mitten out there, I do have a few suggestions for you that won't break the bank.
I carry a variety of things with me at all times. You never know if you are going to get a pair wet, lose a pair or simply need to layer up. I also find that If I am snowshoeing, cross country skiing or hiking into a location I can get quite sweaty and it's nice to have something dry and warm to put on.
When choosing your gloves or mittens, look for things that are windproof, have polar fleece, thinsulate or other warming technology. You also want to make sure that whatever you choose you have a lot of finger dexterity for managing your camera buttons. Thick bulky ski gloves or mittens just do not work well for photography. Often times they are made of stiffer materials and contain lots of thinsulate, so they aren't conducive to pressing small buttons or moving dials. They do work great if you are skiing or going to and from locations.
Just like dressing for the day, think about keeping your hands warm by layering them. A good pair of liners can wick away moisture or have specific heat reflecting technology to help keep you warmer.  The type of liner I wear depends on the conditions. If it isn't subarctic, I find that Seirus Thermalux Heat Pocket Liner works really well. I like that it has a pocket for a handwarmer, keeping it put throughout the day. Seirus Innovation Heatwave Cold Weather Glove Liner also works quite well. The downside to both of these is that neither id touch screen compatible. Both of these options are around $25.00.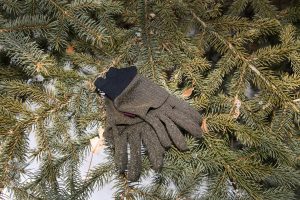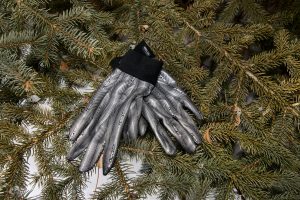 The next "liner" I like to use are actually a runner glove. I got them at Costco, for around $20.00. They are made by Head and they are windproof and touch screen compatible. Head also makes a hybrid glove that is a bit warmer of a glove. It is thicker than the others but they have polar fleece and a thermal "fur" to help keep you a bit warmer. They are also windproof and touch screen compatible. They are also under $25.00 and if your outer glove layer is a little bit larger, they fit quite well under another glove. I also have a pair of Outdoor Research stretch gloves. They are windproof and are lined with polar fleece. They work well alone or under another pair of gloves. They were about $30.00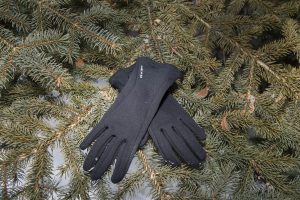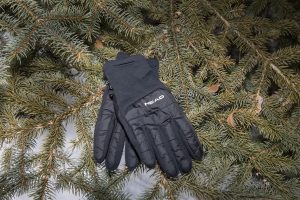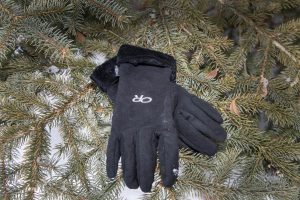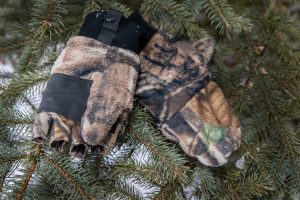 For my outer layer, I have two pair of convertible mittens. The first I found in the bow hunting section at Gander Mountain. The have quite a bit of thinsulate in them and are made out of windproof polar fleece. I like them really well and I find they keep my hands pretty warm. They have ¾ fingers built into them so it is hard to fit some liners or thin gloves in them, but I have done it. They also don't have a handwarmer pocket and because of how they are made it is really hard to get one into them. They are not waterproof, but they have a nice magnet that holds the top in place while you are working with your camera gear. They were under $40.00.
One of my absolute favorite gloves is my Ice Armor, polar fleece ice fishing glove. I found them at Fleet Farm in the ice fishing section. Fleet farm is similar to a Runnings, for those of you who don't have a Fleet Farm. They were under $50.00. They are a convertible glove, but they do not have finger slots so I can put on a heavier glove underneath them. They also have a handwarmer pocket which is really nice. They are windproof and are flexible enough that I can press the shutter without flipping over the mitten part, though I still need to when changing settings. They have a Velcro tab which holds the flap in place so it's not flopping all over.
My last pair of gloves seem to contradict what I have said about ski gloves and mittens, because they are so big and bulky. I found them at Fleet Farm in the hunting section. They have a ton of thinsulate in them. They are more of a chopper style and I bought them big so I could wear a liner in them and place a handwarmer inside the mitten. Even though these are large and bulky the materials that they are made of are super soft and supple so I am able to manage my camera really well. My hands have never gotten cold in these mittens. And I have been out in some pretty cold temps.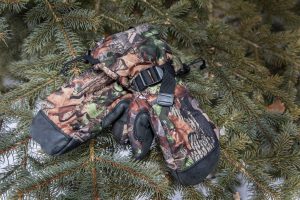 I also use a hand muff, that has a waist strap on it. You put a couple of handwarmers in there and you can keep your hands really toasty in between shots. Mine is filled with polar fleece and thinsulate and is made of a sturdy waterproof material. I purchased this in the hunting section as well and it was about $45.00.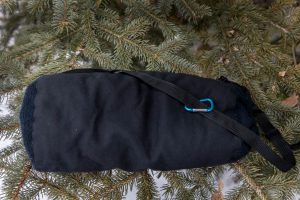 I always have those chemical handwarmer packets with me. You just never know when you might need a little bit of extra warmth. Sometimes I will use the toe warmers in my gloves, because they have the adhesive back and I can put it on the back of my hand, on the liner and it stays put. This year I also added an electronic hand warmer, that is recharged by a USB plug. So, you can even recharge it in the car! It has three settings and gets quite warm. It is too big for your glove, but it works well in the hand muff or if you have two of them you can put one in each of your pockets and put hour hands in periodically to warm up.
Everyone has such a unique tolerance for cold, so there really isn't one magic mitten. However, there are lots of options these days to help keep those hands warm.  This is so awesome because winter offers many unique photo opportunities to get out there and explore the world creatively.
Please share your winter secrets in the comments. We'd love to hear from you!
Also I am sharing Amazon links for some of these products in case you would like to check them out for yourself. Otherwise check out the ice fishing or hunting section at your favorite sporting good store, you might be surprised by the options you can find there.